Our Professional Staff
Brian Hearn - Owner
Brian graduated from the Institute of Creative Enhancement in 2003. Since then, he has continually persued his passion through learning, growing, and keeping up with the latest fashion and style trends.

Brian utilizes both Redken and Wella color systems. He enjoys creating flawlessly natural, dimensional color, as well as bright, boldly saturated hues. He is an expert in textured haircuts and beautiful blow-outs. Brian is a well-rounded stylist who is not afraid to take on any challenge.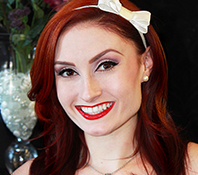 Dana Hearn - Owner
With a background in Business Marketing from UCF, and an additional degree in Fashion Design from AiFL, Dana found herself working corporately in the fashion world. Stifled by the lack of creativity in her career, and inspired by her husband Brian, She decided to head back to school... This time for cosmetology.

Dana attended Florida Beauty Academy in 2009 and has been excelling in styling ever since. She enjoys all things hair, fashion, and beauty. Her specialties are bold, dynamic colors and bombshell blow-outs. Dana considers herself a "jack of all trades," skilled in a full assortment of services from colors and cuts, to keratin treatments, special occasion and retro inspired styles, even eyebrow shaping.
Armand Jaho - Owner
Armand is Co-Owner of Velvet Lab and an experienced hairdresser with over 15 years in the business. Previously worked at Snobz, Pizazz, and Safari Salon. Educated in Redken and TIGI. Specializes in Redken Color.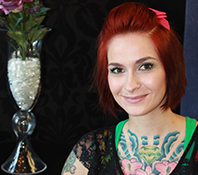 Nicole Marie Manzi
Nicole has been in the hair industry since 2006. She "absolutely loves her job." Nicole feels that she lives every little girl's dream... Playing dress up each day. Her biggest passion in hair design is color, with a focus on creating block colors and highlights for dimension. She also enjoys creating layered cuts and edgy bobs.

In addition to being a hair stylist, Nicole is also a make-up artist. Whether it's making someone look stunning for a night out on the town, or helping a bride and her bridesmaids get gorgeous for the special day, she loves making people beautiful!

When she is not at work having fun, you can find Nicole at home hanging out with her family, reading a book, or creating some new sewing craft adventures.
Adam Lawrence
Adam graduated from the Institute of Creative Enhancement in 2002 and has been styling ever since. He's not afraid to try new things, but admits that he loves creating the perfect blonde. Adam specializes in creative foil techniques to produce an array of block and dimensional color.

He trained in Redkin and Wella color systems and currently uses both lines. As far as cutting goes, Adam isn't afraid of a razor. He uses it to enhance texture and movement.

"Come see me for great hair and a good time."~ Adam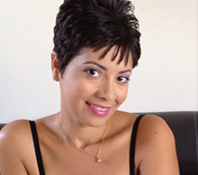 Ana Mantovani
Ana was born in the Dominican Republic. As a child she always loved beauty and fashion. After years of modeling, Ana decided to pursue career in hairstyling. She uses her own experience and knowledge along with new techniques to enhance the beauty of other women. She personalizes their individual looks with extraordinary colors and haircuts. After beauty school, Ana moved to Miami. There, she worked closely with Marco Norma, owner or Rossano Ferrettisalons in South Beach, New York, Beverly Hills, and various other salons around the world. While in Miami, she got the opportunity to work with several fashion models and even did hair at fashion week. Upon moving back to central Florida, Ana worked at Moriah Brandon hair salon in Altamonte Springs. In addition to styling at the salon, she also does hair and make-up for TV productions.
Tricia Kaldawy
Tricia brings a wealth of knowledge and experience expanding over 15 years to Velvet Lab. After studying in New York, she moved to Florida and while working in the salon, always continued her education keeping abreast with current styles and trends.

She was asked to join the team of educators at Paul Mitchell the School Orlando and with education being a priority in her life, she gladly accepted. She taught and trained at the school for 5 years, yet missed the salon lifestyle.

"As stylists, we have the power to impact people in a positive manner daily inside and out. I love creating the complete looks, using cut, color, makeup...the whole package. ". ~ Tricia
Dolly Park
Dolly graduated from Advanced Hair Design in 2000. She has been learning and creating behind the chair ever since. Being a well rounded stylist specializing in hair color. She utilizes Kuene and Redken color. Especially excited to introduce breakthrough technology in hair color. Chromatics 4D, an ammonia free permanent hair color. "I feel so fortunate to love what I do and the most rewarding part is helping my guests feel and look their very best."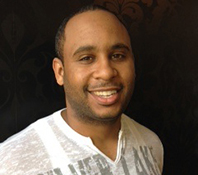 Bobby Castillo
Although not originally from Central Florida, Bobby considers himself a Lake Mary local. After graduating from LMHS, he attended college for 3 years while trying to find his passion. During this time, Bobby had fun cutting and styling the hair of his friends and family members. Finding joy in all things hair, he per sued a career in cosmetology at the International Academy of Hair Design, in South Daytona, in 2005.

Bobby is skilled in all types of hair... From curly to straight, and everything in between. He has a keen eye for stylish, trendy cuts, and strives to stay current in color trends. Bobby utilizes several color lines, including Redken and Swartzkophf.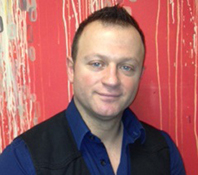 Klodian Pasku
Klodian was born in Albania, but spent most of his formative years in Italy. It was there that he learned to appreciate art and all things beautiful. In 2007, he moved to the states, looking for more career fulfillment.

He attended the Florida Beauty Academy in 2010, where he focused his creativity into all things hair. Klodian is trained in Redkin colors and Keratin Complex smoothing systems. He continues ongoing education, through classes and trade shows, to perfect his craft.
Kristina Blocher
Kristina was born and raised in Orlando Florida. She attended Paul Mitchell the School Orlando in 2009. Kristina is passionate about creating hair designed for each client that sits in her chair. Since working behind the chair she has furthered her education keeping up with the latest trends and hair care products using Redkin, Wella, and Keratin Systems. Dimensional blondes, rich colors, and amazing styles, Kristina loves making people feel and look beautiful through their hair. Book an appointment today and get hair designed that you've always wanted.
Kelly Mocorro
Kelly has been in the Lake Mary area since 1991. She attended Lake Mary High School and the Institute of Creative Enhancement. Since graduating from ICE in 2004, Kelly's passion has been focused on hair design and creating both dimensional and natural highlights. She loves being able to make people beautiful and give them the change they crave!

Since being trained and certified in Copolla's Keratin Treatment System, her clients have experienced the smooth, silky, straight hair they have always wanted. Kelly keeps current with education, the newest trends, and has used many color lines. Call and make an appointment today to get that look you have been thinking about!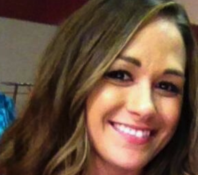 Jennifer Gardner
Jennifer graduated from the Institute of Creative Enhancement in 2003 and has been behind the chair ever since. She absolutely loves meeting new people and making them feel great about themselves. Jennifer enjoys coloring and hiliting to give her clients a new look. She is experienced and trained with Redken color and certified in Keratin Smoothing Complex.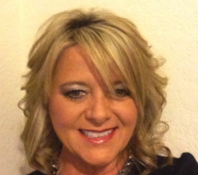 Chris Wonder
Chris has been passionately doing hair for 33 years. The creativity of making people beautiful has been so fulfilling to her! She loves trying new ideas. Chris mostly specializes in hilites, color, special styles & hair extensions. She books her own appointments. If you would like to text or call Chris, you can reach her at: 407-923-0436 "I look forward to working with you!"~ Chris Wonder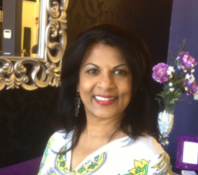 Diane Hamann
Diane has extensive experience. as a Master Stylist; both Domestic and International..She has advanced training in Matrix, Joico, Redken, Keratin complex and Bio Ionic Hair products.
One visit to Diane and you will discover her passion and superior customer service.
Carole Collins
Carole has had a passion for the hair and beauty industry her whole adult life. She has been licensed for over 25 years. In that time she has mastered a wide range of techniques but truly loves, and specializes in, color. Carole utilizes a variety of Redken color products. She also focuses on Keratin hair treatments for healthy smooth, shiny hair. Carole places a high value on listening to her clients, understanding their needs, and respecting their hair. She continually strives for unlimited creativity!
Amy Swartz
Amy has been behind the chair since 2006. She specializes in color and color corrections. She enjoys keeping her clients current with the latest styles and trends, all while putting the integrity if the hair first. Amy believes that hair color and styles should be specific to each individual and based on things like hair type, lifestyle, and commitment level.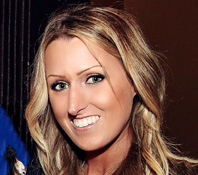 Nicole Tormos
Nicole has been the industry since 2004. After graduating from the Paul Mitchell the School in Orlando she jumped right in -training with salon owners and specializing in color. She enjoys taking multiple training education classes yearly because hair has always been her passion.

Nicole has advanced training in Redken, Wella, Loreal and has been certified in Keratin Complex Smoothing System. Rich, dimensional color and amazing blowouts are among her favorite things.

"We can change our look with a new color or a fun cut or style. It's liberating to change it up! Hair should never be boring! "- Nicole
Lindsey Holiday
Lindsey Holiday graduated from Daytona State for Cosmetology in 2009 at the age of 17. Jumping right behind the chair, this California native found the perfect outlet for expressing her passion through artistic and trendy styles. Whether it be natural or bold coloring, precision cuts, or edgy razored styles, Lindsey helps her clients express themselves.
Specializing in Ombre's and extensions, Lindsey is Coppola Keratin and Hot Heads Extensions certified. She has advanced training in Redken color, Pureology, Balayage, Creative Updos, and Smooth Finishes. Lindsey believes in accepting challenges and finding new opportunities to learn and grow, in everyday life, and as a hair stylist.
Let Lindsey help you express yourself through a new look or by freshening up an old favorite by calling the salon or reserving your appointment online at www.styleseat.com/lindseyholidayvl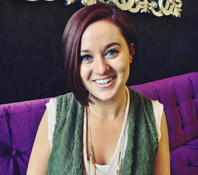 Brittany Penhaligon
Brittany was born and raised in central Florida graduated from Paul Mitchell the school Orlando and since has been working in salons where she was trained in Redken color and Brazilian blowouts. Brittany enjoys all aspects of hair but especially loves doing color and specialty up do's. She continues to grow her education through classes to keep up with the latest trends.